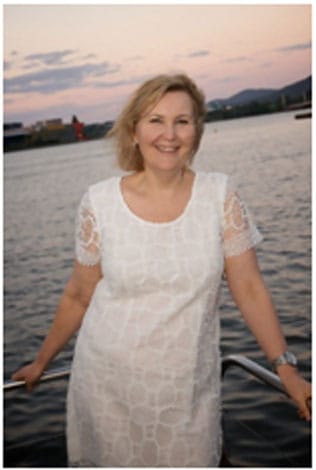 Location
Cosy studio; nestled amongst other natural health practitioners.  My BMT studio is quiet, clean and private
Experience
A practicing bodywork therapist since 1994
Safety
Registered with Australian Traditional Medicine Society
Commitment
Annual leading-edge training to share with my clients
Brindabella Movement Therapies
A consultation with Marion at Brindabella Movement Therapies is a cross between Pilates, remedial massage and physiotherapy. Marion utilises a number of techniques to achieve lasting results for the people that she treats
Massage
The ancient tradition of massage has been practised and taught dating back to 2700BCE. Drawing on the history and the masters of massage, Marion combines this with the latest research and developments in the field of massage, somatics, and movement. Marion is a qualified Remedial Massage Therapist with extensive experience assisting people to reduce pain and improve movement. Marion uses massage techniques to settle acute exacerbations of discomfort, allowing the transition to movement training to reduce further risk of injury.
In the case of Manual Lymphatic Drainage (MLD), the outcome is the reduction of swelling, improving a sense of relaxation or reducing toxic burden on the body systems. Marion achieves very good clinical outcomes using the highly specialised Vodder method of MLD.
Training Session
It is very easy to take movement for granted as we move about in our very busy lives. Movement For Wellbeing Group Classes was originally created to provide an opportunity for people to transition from private rehabilitation sessions with Marion; providing a forum to practice and build a deeper connection with the fundamentals that Marion teaches in an private setting. Movement For Wellbeing Classes also provides an opportunity for those currently practising Pilates, Yoga, Dance, Gymnastics, Tai Chi and Qi Gong to come along and add something extra to their movement program.
Complimentary Assessment
If your health story has some complexities, sometimes choosing a practitioner can be daunting. It is Marion's experience, complexities to the case usually translates to those that have tried multiple practitioners, treatments, therapies, medications etc but are still searching for some relief or peace of mind. This once off 30-minute complimentary service is made available as a service to those that understand their health story has some complexities and would like to have a conversation before agreeing to include Marion as a member of your health team.
Wellbeing Consultation
We are all seeking more wellbeing in our busy, cramped lives; A Wellbeing Consultation with Marion is an opportunity to create a treatment and lifestyle plan that reflects your personal wellbeing goals. There is often a disconnect between health and wellbeing, particularly in how to move from just living and doing OK to thriving in wellbeing. Wellbeing is a commitment to yourself and is a bit like giving up smoking or breaking any other addiction. If you are ready to take control of your destiny and improve your outlook towards a vibrant, active ageing life? Then a Wellbeing Consultation is a great place to either start or re-connect with previous episodes of wellbeing success experienced.
ACA Health Benefits Fund, Australian Health Management, Australian Unity, Bupa, CBHS Health Fund, CUA Health, Defence Health Partners, Doctors Health Fund, Frank Health Fund, GMHBA, (Geelong Medical), G U Health, HBF, HCF, Health Care Insurance Limited, Health.com.au, Health Partners, Latrobe Health Services, Mildura District Hospital Fund, Navy Health Fund, NIB, Onemedifund, Peoplecare Health Insurance, Pheonix Health Fund, Queensland Country Health, Railway and Transport, Reserve Bank Health Society, St Lukes, Teachers Health, Teachers Union Health, Transport Health, Westfund